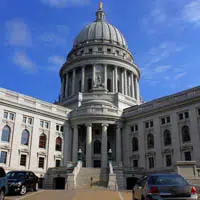 The Assembly had a big debate yesterday over school safety.
Members approved a number of proposals that the Senate passed earlier this week. They include $100 million for security improvements and hiring armed guards. Majority Leader Jim Steineke is from Vandenbroek. He says they want to address securing the school buildings and making sure kids are safe.
Minority Leader Gordon Hintz of Oshkosh says they don't go far enough. He says there's nothing in the proposals that address public safety in the event of a mass shooting, like the one in Las Vegas.
Lawmakers signed off on closing the state's troubled youth prison and overhauling the juvenile justice system. They also approved the latest version of Governor Walker's proposed $100 per child tax credit and sales tax holiday.