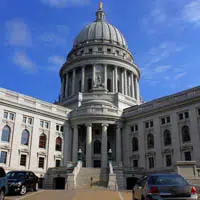 A day after the Assembly voted to have the state handle background checks on long-gun buyers, the proposal is all but dead.
Senate Majority Leader Scott Fitzgerald says he doesn't see the bill moving forward.
It would've required the state justice department to do the checks. Right now, the agency does them on handguns and the federal government handles long guns.
Assembly Democrats predicted yesterday that Fitzgerald would never take up the proposal, and it was really just meant to give Assembly Republicans campaign talking points.