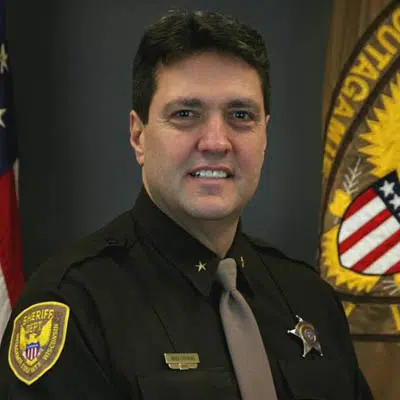 The longtime sheriff in Outagamie County is planning to retire.
Sheriff Brad Gehring announced that he won't run for re-election this fall. He's spent 28 years in that position, and 35 years with the department overall.
Opening a new jail, in the Justice Center in downtown Appleton, is something Gehring says he'll look back on. He says they had to learn how to staff and manage a 550-bed facility while treating the needs of inmates. Gehring says he also worked with county boards to implement jail diversion programs to deal with a growing jail population.
He says he started talking with his family about retiring over the past six months. He says he looked at opportunities he could have to pursue other interests.
Gehring was a corrections officer, deputy, and investigator before he was elected as sheriff in 1990.