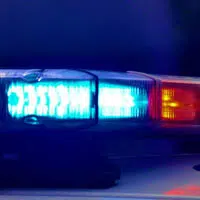 Kiel police say a staff member at the high school thought she heard multiple gunshots, before school started this morning.
Police already had an increased presence at the school because of a reported threat earlier this week.
Chief Dave Funkhouser says they swept the school for any potential suspects, and they also searched outside. He says they haven't found any signs of a shooter or a gun.
Funkhouser says they've trained people to report something that they hear that's unusual, and that staff member did exactly what they want her to do. He says because of the increased presence, they had three uniformed officers on scene within a minute of the 911 call going out to the officers, around 6:45 a.m.
Funkhouser says the staff member is an experienced hunter, and she thought the gunshots were coming from the school entrance area. He says it's the only report of possible gunshots they've heard so far.
He says they diverted school buses to New Holstein, and all after-school activities are cancelled.