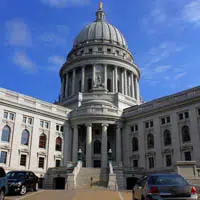 On April 3rd voters will decide whether to get rid of the office of state treasurer.
Jack Voight held the position from 1995 to 2007. He says without it the governor's office will have too much control. He says most organizations have treasurers, and so should Wisconsin.
Matt Adamczyk is the current state treasurer. He says it's no longer needed and eliminating it would save taxpayers money.