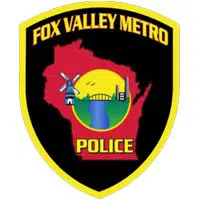 The search for the new police chief of Fox Valley Metro is down to three finalists, and people will get a chance to talk with them tonight.
Little Chute and Kimberly are hosting an open house for the community.
Little Chute Village Administrator James Fenlon says the candidates will briefly introduce themselves, and they'll meet with people one-on-one. The police commission will interview them tomorrow.
Tonight's open house will be at Kimberly's Municipal Complex on Kimberly Avenue. It will run from 6:30 p.m. to 8 p.m.