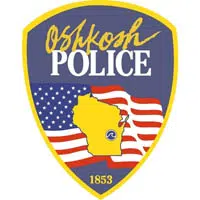 Oshkosh police say the same 19-year-old man was involved in two crashes early this morning, north of the downtown.
Lt. Andrew Lecker says he led police on a short chase in a stolen car. He says officers spotted a car parked on grass in the 400 block of Baldwin Avenue, and the driver was slumped over the steering wheel, just after 6 a.m.
Lecker says the driver took off, and he crashed into a power pole near Bowen Street and East Irving Avenue. He says the man ran off, and officers found him a short time later.
Lecker says investigators also tied him to a crash in the 600 block of Jackson Street. He says the man hit a power pole and a house, causing a power outage. He says the truck was stolen from Washington County.
Lecker says they believe alcohol or drugs were a factor.