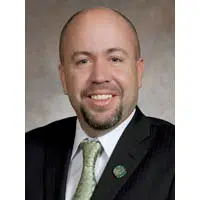 Governor Walker is putting a plan in place to upgrade safety at schools.
He stopped at Haen Elementary School in Kaukauna this morning to sign a bill into law. It sets aside $100 million for districts to use to make improvements.
Assembly Majority Leader Jim Steineke says lawmakers will work with the state Department of Justice to create an Office of School Safety. The Vandenbroek Republican says districts will be able to apply for the funding.
Steineke says because districts have different needs, lawmakers didn't earmark the funding for specific things.