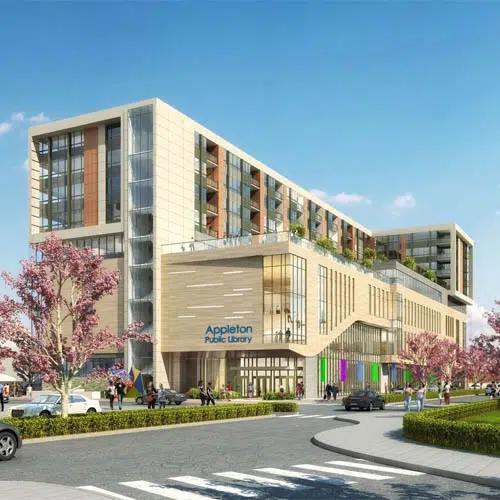 There's some early progress in the plans for a new library in downtown Appleton, and the library's director says that will help answer questions.
The city's finance committee and the library's facilities committee voted unanimously last night to explore the proposed mixed-use project, on the site of the Soldiers Square parking ramp.
Director Colleen Rortvedt says they would be able to work with the developer on a number of topics. She says they include a refined cost for the city, and whether the project is feasible.
The city council and library board still have to vote next month on whether to continue talks with the developer.