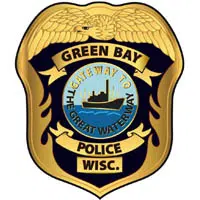 Police say the bicyclist who was the victim of a hit-and-run crash in Green Bay died from his injuries.
Prosecutors say 29-year-old Barry Watters, Jr. of Green Bay is facing a series of charges for last Sunday's crash. They say he ran over 47-year-old Russell Owen of Green Bay, west of the Fox River, near W. Walnut Street and Oakland Avenue.
Police are now also asking prosecutors to charge Watters with homicide by intoxicated driving. They believe he was high on marijuana.