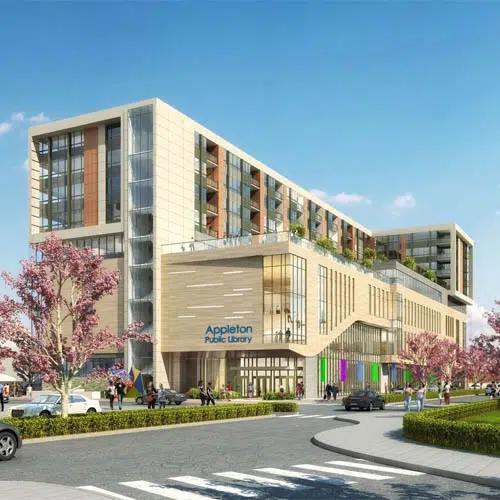 Appleton's city council will keep working with a developer on the plans for a new downtown library.
Members voted unanimously Wednesday night to continue the process.
Commercial Horizons wants to include a library in a mixed-use project, with about 100 apartments and retail space. It would be on the site of the Soldiers Square parking ramp.
Ald. Greg Dannecker says they were deciding whether to move forward, to get answers to questions. He says they're also showing enough commitment, so the developer can spend money to get more answers.
The city asked developers to come forward with plans for a library, as part of a mixed-use project.