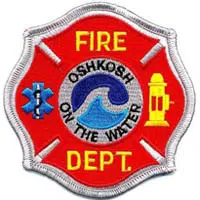 There are four finalists to become the next fire chief in Oshkosh and they're all from out of state.
The police and fire commission narrowed the list of applicants this week. Michael Callahan is a Deputy Fire Commissioner in Chicago. Two others are also from Illinois — Grayslake Chief John Christian and Rockford District Chief Dan Zaccard. Michael Stanley is a commander for Aurora Fire Rescue in Colorado.
Chief Tim Franz is retiring in June after 32 years with the department. He's been the chief for 17 years.
The city will hold a "meet and greet" for the finalists on Tuesday, April 17th. It will be at the Oshkosh Convention Center from 5:00 p.m. to 7:00 p.m. The finalists will go through a series of interviews the next day.