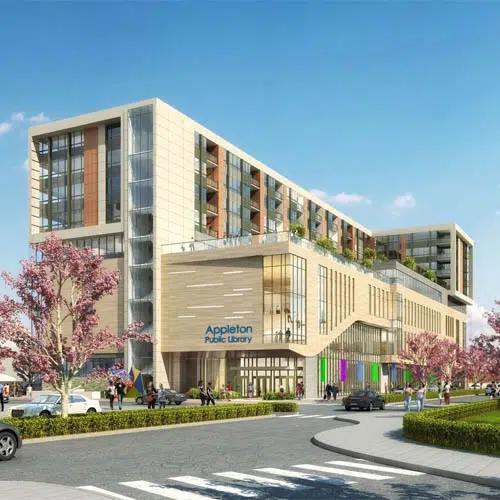 Appleton's leader is responding to questions about traffic around the proposed downtown library.
The city council voted unanimously last night to continue talks with a developer, about including the library in a mixed-use project on the site of the Soldiers Square parking ramp.
Mayor Tim Hanna says they're already planning to reconfigure the streets in that area, so Appleton Street and Lawrence Street are two-way roads. He says that will happen, regardless of the library project. Hanna says that will eliminate a lot of the traffic that currently heads east on Lawrence Street, to go north on Morrison Street, by the YMCA.
Commercial Horizons is proposing an eight-story building, with 100 apartments or condos and retail space.