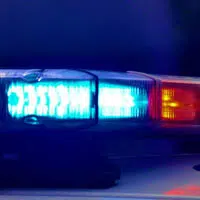 Police say a 55-year-old woman hit another car before she crashed into the entrance of a store in downtown Appleton late yesterday afternoon.
There wasn't any structural damage to Gabriel Furniture on E. College Avenue.
Police say the woman was in the left lane, and she moved toward the right lane. They say another vehicle hit her, and the woman's car turned sideways and veered into the business.
Police gave the woman a ticket for making an unsafe lane change.