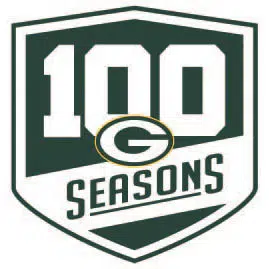 The upcoming season will be the 100th in Green Bay Packers history, and the team is planning to celebrate.
Packers President Mark Murphy says they'll have an exhibit called Lambeau Field Live that will travel to different events, around the state, for the next two years. He says it will have memorabilia and interactive exhibits about the team's history.
Murphy says they'll also hold a four-day festival, called the Packers Experience, around the start of training camp in July. He says it will be similar to the NFL Experience event at the Super Bowl and NFL Draft. They'll have a replica of the team locker room, football clinics, alumni interviews and photo stations.
The actual 100th anniversary of the franchise is August 11th of next year.
The team will also release a 10-part documentary series, called "Legacy: 100 Seasons of the Green Bay Packers." It will feature one- or two-hour films, and each one will be dedicated to a decade of Packers history.
The Packers will kick off the season with a Celebration Weekend, at the time of the team's first home game in September. It will feature a free concert, former players and the annual Green & Gold Gala.
A "100 Seasons" book will be published next year.