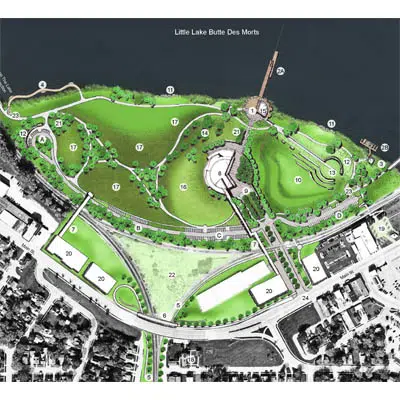 The design of Arrowhead Park in downtown Neenah is taking shape.
Parks and Recreation Director Michael Kading says they're at the 30 percent mark. He says the first phase will focus on restoring the shoreline area, creating access to the site, and building an activities center.
Construction could start next year.
The price tag could reach $4 million. The city expects to use grants and alternate sources to pay for most of the project. The city's share could be $1.8 million.