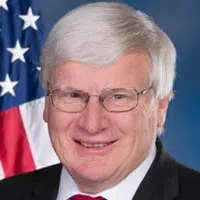 A Republican Congressman is reacting to the news that House Speaker Paul Ryan won't run for another term.
Sixth District Congressman Glenn Grothman says it's disappointing but not as surprising to him. He says Ryan lead them to believe that he wouldn't be there for another year.
Grothman says Ryan will be remembered for his integrity. He says Ryan is well-liked, a hard worker, and a great family man.
Grothman says the decision might help Republicans in the election. He says if Ryan would be running for re-election he'd have to spend some of his time on his campaign. He says now Ryan will be able to focus on helping the GOP maintain the majority.