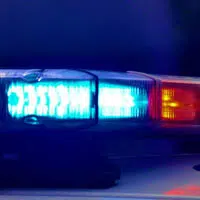 Police in Gillett say they arrested a 28-year-old man for yesterday's shooting on Green Bay's west side.
They say he was staying at a motel, and police evacuated the other rooms before they went in around 5 a.m. today. Officers also took an 18-year-old woman into custody, and they turned the man's car over to Green Bay police.
They say they found evidence of drug dealing, of meth and marijuana, in the motel room.
Yesterday afternoon's shooting was in the 900 block of Shawano Avenue. Three other men were taken into custody.