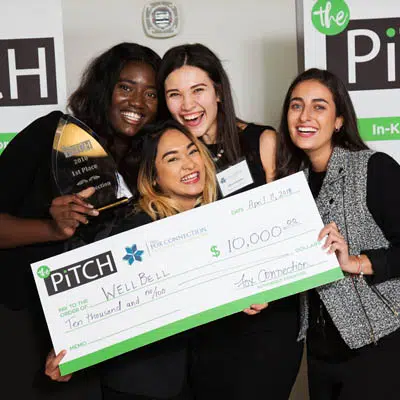 For the second year in a row, students at Lawrence University won a regional contest for entrepreneurs.
The Pitch competition is a collaboration between five schools. The others are UW-Oshkosh, UW-Green Bay, St. Norbert College, and Ripon College.
Gary Vaughan coordinates the program at Lawrence. He says four international students from the Appleton school took the top honors for their WellBell. He says they designed a bracelet with GPS that people can use to call for help.
Vaughan says two of the students are roommates, and they came up with the idea after one of them had an asthma attack.
A student from UW-Oshkosh took second place for an app that parents can use to track how much time a child is spending on social media.
Local business leaders picked the winners.