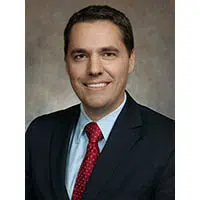 A lawmaker from Appleton spent yesterday in the nation's capital in hopes of replacing a gas pipeline.
Republican Sen. Roger Roth met with members from the energy and transportation departments about expanding the federal infrastructure bill. The West Shore Pipeline, between Green Bay and Milwaukee, closed two years ago. Because of that, northeast Wisconsin now relies on trucks to ship gas.
Roth says that's not an efficient method. He says the state is trying to cut down on transportation funding, and this isn't helping.
Roth says the additional truck traffic causes more wear and tear on the roads and it will cost the state money to maintain them. He says the pipeline would be safer than trucks as well.
Roth is also looking at state and private funding to find a solution.