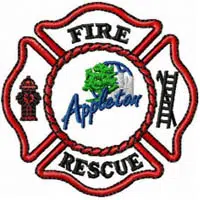 Appleton police officers rescued one person from a house fire on the city's north side yesterday afternoon just after 4:30 p.m.
They were the first ones on the scene of the fire in the 1500 block of North Outagamie St.
Fire crews say a person cooking accidentally turned on the wrong burner and a candle caught fire. The fire spread to the attic through an exhaust vent above the stove.
Officials say the homeowner tried to put out the fire with salt and a fire extinguisher, which wasn't working.
Two people were in the home and no one was hurt.
There's no damage estimate.