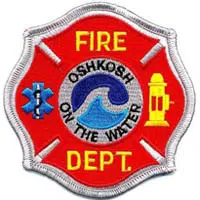 The Oshkosh Police and Fire Commission is holding a meet and greet tomorrow so the community can learn about the candidates for Fire Chief.
There are four finalists being considered for the position. Michael Callahan, John Christian, and Dan Zaccard are all from Illinois. Michael Stanley is from Colorado.
The meet-and-greet is tomorrow from 5:00 p.m. to 7:00 p.m. at the Oshkosh Convention Center. It's an open house and an opportunity for people to get to know more about them.
Wednesday the Commission will interview them. The Commission will also hear from Community, Employee, and Peer panels about what they think. The goal is to have someone take over the position by June.
Chief Tim Franz is retiring after 32 years with the department. 17 of those were as chief.