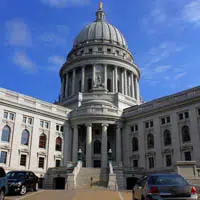 A Democrat is getting in the race for a state Senate seat.
Lee Snodgrass is the chair of the Outagamie County Democratic Party, and the communications director for the Girl Scouts of the Northwestern Great Lakes chapter. She wants to face Republican Sen. Roger Roth of Appleton this fall in the 19th District.
Snodgrass says the climate is right to make a run, pointing to the results from the state Supreme Court race a couple of weeks ago.
Snodgrass says some of her top priorities are access to health care, affordable education, and protecting the environment.
Roth is the Senate President, and he was elected to a four-year term in 2014.
If there are more Democratic candidates, there would be a primary on August 14. The fall election is on November 6.