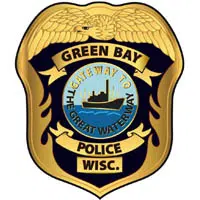 Police in Green Bay say they got some help from Mother Nature in catching drunk drivers during the snow storm.
Captain Kevin Warych says four people got stuck, and police arrested them.
He says in one case, a snowplow driver clipped a car that was parked along a street. He says the plow driver called police, and officers found the car was surrounded by snow. Warych says a window was open, and someone was sleeping, inside.
Throughout the storm, Green Bay police got over 130 calls from drivers needing help.