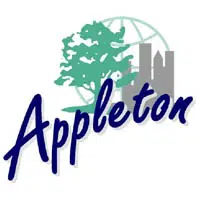 The cleanup from the weekend snowstorm continues and crews in Appleton are focusing on removing snow from boulevards and sidewalks along busy streets.
Public Works Director Paula Vandehey says the city can't wait for the snow to melt. She says they're still working to make sure people can park in the downtown and that all lanes are completely clear. She says they're going to work on hauling snow from Richmond Street and Wisconsin Avenue.
Communities around northeast Wisconsin are asking people to help clear storm drains to prevent flooding on streets, as the snow melts.