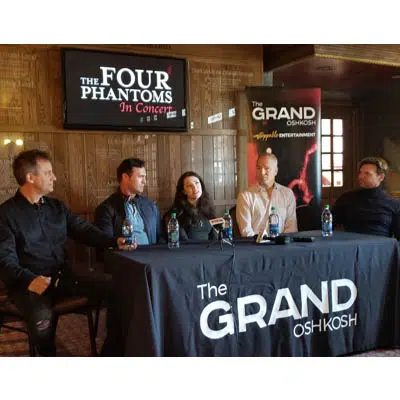 A touring concert featuring four men who played the phantom in "The Phantom of the Opera" opened last night in downtown Oshkosh.
The Grand is also hosting "The Four Phantoms" tonight and tomorrow night.
Franc D'Ambrosio joined his three partners and special guest Kaley Ann Voorhees for a press conference yesterday afternoon. He says they're singing songs from a variety of Broadway musicals including "Les Miserables", "Chicago", and "West Side Story."
Vooeries is the youngest actor to portray Christine in the Broadway production of "Phantom." She's taking a weekend break from the musical for the concert.
Tickets are available.