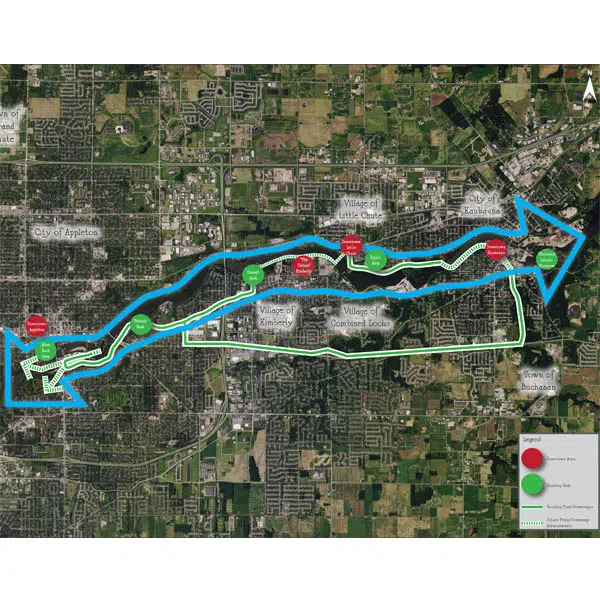 There are plans to expand an existing trail system to connect five local communities along the Fox River.
Outagamie County is providing $1.6 million to help kick off the project between Appleton and Kaukauna. It includes a new boardwalk across the river to link Kaukauna and Little Chute.
Joy Hagen is the president of Fox Cities Greenways. She says focusing on the riverfront will be the catalyst for the area to become more unified.
The trail is estimated to cost about $6 million.
Leaders from the communities got together at Sunset Park in Kimberly for the groundbreaking yesterday. Part of the trail would run along the riverfront in The Cedars neighborhood nearby.