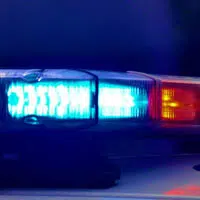 A sheriff's deputy from Outagamie County suffered non life-threatening injuries, after a crash in Grand Chute this morning.
Town police say a 47-year-old Kohler woman was also hurt. She was driving the other car.
Officers went to the corner of Greenville Drive and Mayflower Road a little after 10 a.m. The deputy was taken to an Appleton hospital in an ambulance.