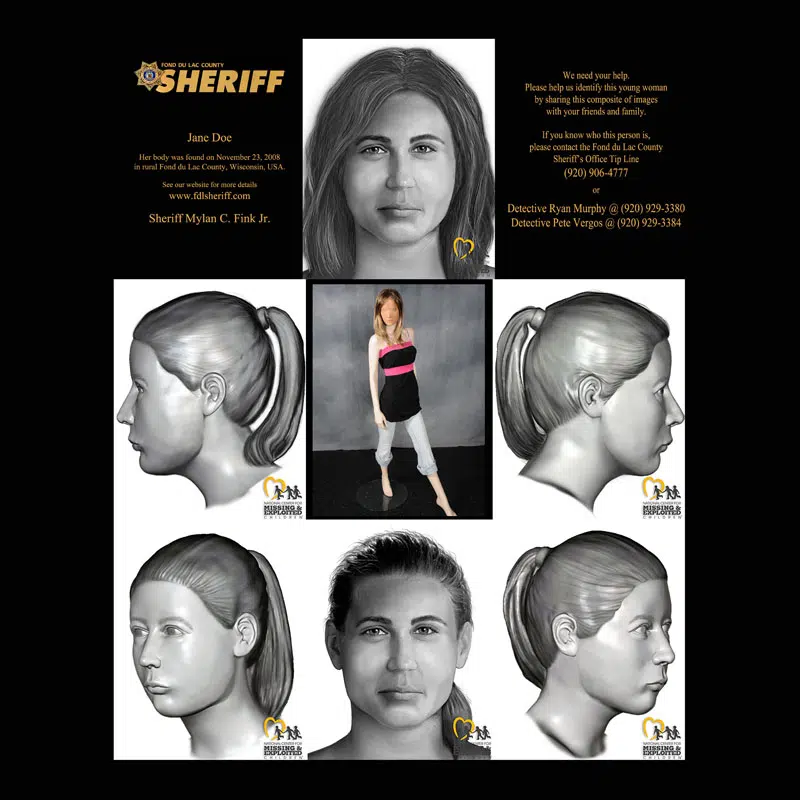 Fond du Lac County investigators have new sketches of an unknown person who was found dead in 2008.
They're also planning to exhume her body, in hopes that new forensic technology will help them identify her. They believe she was between 15 and 21 years old.
Deer hunters discovered her body in a shallow creek, in the southern part of the county.
Sheriff's deputies hope the tests could pinpoint geographic regions where she might have lived. They might also give them clues about the color of her eyes, hair, and skin.