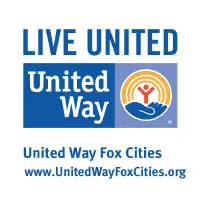 Stakeholders for the United Way Fox Cities gave an update on the past year this morning.
The nonprofit held its annual report to the community in downtown Appleton.
President Peter Kelly says they invested more than $1 million in innovative grants to deal with issues in the community. He says they also set a record with their diaper bank, by helping over 850 babies a month get fresh diapers. He says a Valley Transit program, The Connector, gave over 19,000 rides to people needing to get to and from work.
Kelly says they're providing funding for four programs for the first time this year. Thrive helps people with disabilities, Samaritan Counseling helps those with mental health issues, Reach Out and Read focuses on early literacy, and the Fox Valley Memory Project is aimed at people with dementia.