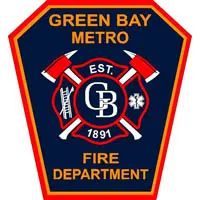 A woman is talking about how she escaped from an apartment fire in Green Bay.
Firefighters had to rescue several people from the second floor. 10 people were taken to hospitals to be treated for smoke inhalation.
Jessica Jaimes says she was woken up by her dog. She says she heard people outside, the windows shattered, and the building started filling with smoke. She says she had to jump out the window, along with her boyfriend. Her dog didn't make it out.
The fire started around 5:45 a.m. in the 1400 block of Smith St. The building was for sale, and a deal was reached on Tuesday.
Investigators say they're looking into the cause of the fire.