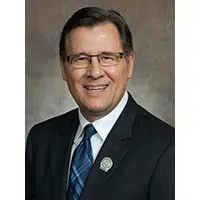 A state lawmaker from Greenville is reacting to prosecutors filing charges against two former UW-Oshkosh administrators.
Retired Chancellor Richard Wells and former Vice Chancellor Thomas Sonnleitner are facing five felony counts of misconduct in office. They're accused of illegally giving university money to the UW-Oshkosh Foundation for projects.
Republican Representative Dave Murphy says is the chair of the Assembly Committee on Colleges and Universities. He says people are questioning why something wasn't done sooner. He says it's important to build a strong case.
Murphy also credited current Chancellor Andrew Leavitt for bringing the issues forward.