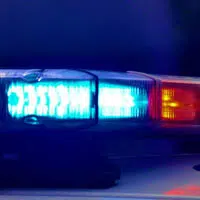 An 82-year-old Weyauwega woman died at the scene of a traffic accident yesterday afternoon.
Waupaca County Sheriff's officials say she pulled out into traffic at the intersection of Hwy. 10 and Hwy. X in the township of Weyauwega.
The driver of the vehicle that hit her is a 55-year-old Clintonville man.
He was taken to a hospital with non-life threatening injuries.
The crash, which happened around 3:15 p.m., is still under investigation.