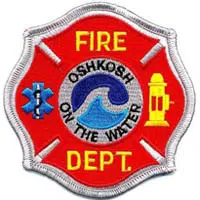 The next fire chief in Oshkosh is coming from Colorado.
The city's police and fire commission picked Aurora Fire Rescue Commander Mike Stanley as the department's new leader. He currently oversees the medical branch, including EMS, for Aurora's 400-member department.
Stanley will start in Oshkosh on June 10. He's succeeding longtime Chief Tim Franz.
Franz is retiring, after 32 years with the department. He's been the chief for 17 years.