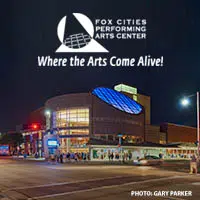 The nominees are out for a high school musical theater competition.
The Fox Cities Performing Arts Center is hosting the Center Stage Awards Showcase this month.
Spokeswoman Trisha Witt says they sent judges to performances throughout northeast Wisconsin. Witt says a boy and a girl will be chosen to represent the area at a national competition in New York City. She says last year the students who went won scholarships and got to perform on a Broadway stage.
Witt says 17 schools participated this year from Mischicot to Fond du Lac. The showcase is scheduled for May 19th.