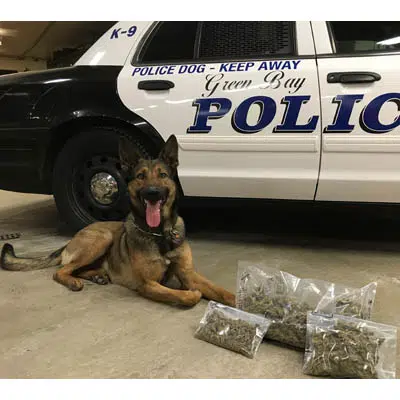 A police K-9 made an unexpected discovery during a search for a domestic abuse suspect in Green Bay.
Officer Kevin Warych says Officer Jeff Brann and his dog Drago were looking for a man on the city's east side. He says the dog found about 1-1/2 pounds of marijuana under a nearby vehicle.
Warych says the drug case is still under investigation, and they haven't made any arrests yet. He says the domestic abuse suspect took off in a stolen car and he was caught in Marathon County.