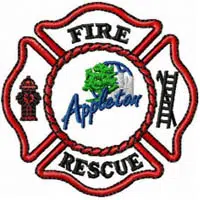 A garage and two cars were destroyed in a fire near Appleton's downtown last night.
Crews were called to the 600 block of West Summer St. just before 12:00 p.m. for a fire in a detached garage.
Crews kept the fire from spreading to the house or anything else around it.