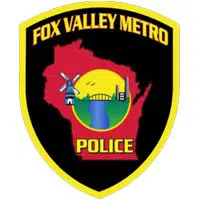 Fox Valley Metro's new police chief is now on duty.
The department covers Little Chute and Kimberly.
Chief Don Meister took part in a swearing in ceremony this morning at Kimberly's village hall. He says they'll focus on serving the community, and developing partnerships with the public.
Meister comes to Fox Valley Metro from Columbus, where he was the chief. He was also a captain and acting chief in Pewaukee, and a lieutenant for Milwaukee police.
Former Chief Erik Misselt retired last September.