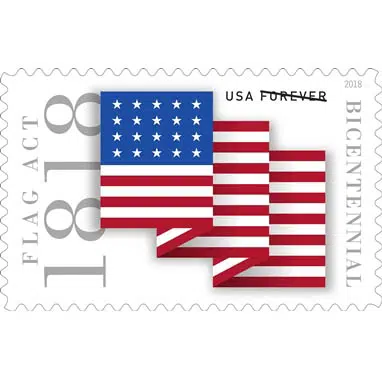 This year's Flag Day Parade in Appleton will feature a special national event.
The U.S. Postal Service reached out to parade organizers about unveiling a new "Forever Stamp." The stamp commemorates the 200th anniversary of the Flag Act of 1818.
Parade organizer Greg Otis says he got an email from the Postal Service several months ago. He says it was out of the blue, and a staffer from the agency told him they thought there would be no better place than Appleton for the event.
Otis credits the people of Appleton for embracing the parade over the years. He says it's a patriotic town, and it's a big deal to have the stamp unveiling in the city.
The parade will be on June 9, and the stamp ceremony will be in Houdini Plaza at 11:30 a.m.
The 200-year-old act limited the flag to 13 stripes to symbolize the original 13 colonies. Each state would then be represented by a star.