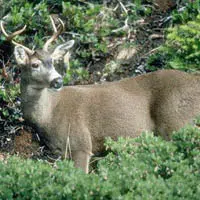 Governor Walker is unveiling proposals for deer farms to target chronic wasting disease.
He's asking the state ag department to put together new rules.
The governor wants farm owners to improve their fencing, by putting in a second one, an electric fence, or a physical barrier. The requirement would be for game farms in CWD-affected counties.
Walker is also calling for a ban on moving live and dead deer from deer farms in those counties.