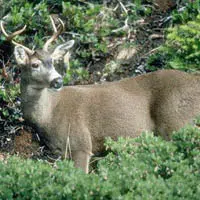 The latest round of tests of deer in Wisconsin for chronic wasting disease found just over six percent had it.
DNR figures from last year show 600 of the nearly 10,000 deer sampled tested positive. That's down from 7.3 percent in 2016.
In 20-15, almost 9-1/2 percent had CWD, and that's the highest rate in the state on record.