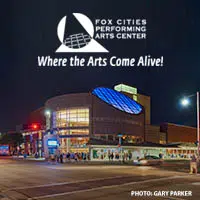 About 23,000 students from the region go to educational programs at the Fox Cities Performing Arts Center every year and the lineup is out for the next season.
Amy Gosz is the director of programming and community engagement for the downtown Appleton venue. She says they have shows like "The Complete Works of William Shakespeare." She says the series brings to life what students are learning in the classroom
Because of contributions tickets for the performances are between $5.00 and $7.00. Scholarship tickets are also available.
The new season starts in October.