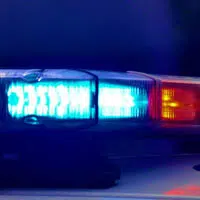 A 39-year-old Green Bay man died after a crash in Oconto County Saturday night.
The Oconto County Sheriff's Office says they responded to a three-vehicle crash on Highway 41 at Highway D in the Town of Abrams. It happened around 9:10.
They say a car was parked on the side of the road with emergency light on waiting for help with a flat tire. They say a southbound vehicle rear-ended the car and then was struck by a southbound SUV.
The Green Bay man died at the scene and other people involved were taken to hospitals.
The crash is still under investigation and no names have been released.