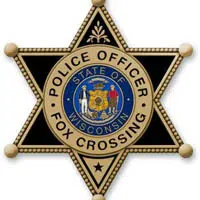 The Fox Crossing Police Department is the latest in the area to get body cameras.
The department spent more than $30,000 on 27 cameras and officers will clip them to their uniforms.
Officer Dan Wiechman says it'll help when they have to leave the view of the dash cams on their squad cars. He says it will be a safety net for false accusations, and can refresh an officer's memory of a situation.
The footage can be uploaded automatically or when the camera is in a docking station. Wiechman says they'll keep it on file for 90 days or more if it's needed for a trial.
Officers should be wearing them by the end of the week.