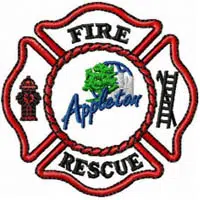 Appleton firefighters say two Good Samaritans helped put out a garage fire on the north side yesterday afternoon.
They say the two were walking by a house in the 1700 block of Superior Street, just before 4:45 p.m. Firefighters say the damage was mainly limited to the outside of the detached garage.
They say the fire started because someone didn't properly dispose of charcoal.