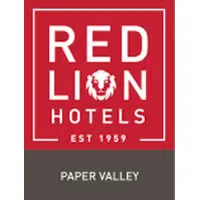 The Paper Valley Hotel in downtown Appleton is now the Red Lion Hotel Paper Valley.
The owners, Inner Circle Investments, dropped their affiliation with Radisson at a number of places around the country.
Linda Garvey is the hotel's general manager. She says they already took down the canopy at the main entrance and they'll be replacing it. She says they'll be working over the next few days to change the rest of the signs on the outside of the hotel. She says they've already been replacing the ones inside.
The change took place yesterday.
Red Lion's headquarters are in Denver and many of its hotels are in Washington State and Oregon.