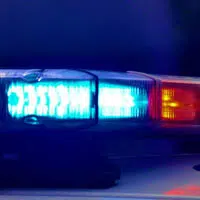 Oconto County Sheriff's deputies are releasing the name of the Green Bay man killed in a crash over the weekend.
They say 39-year-old Michael Slattebo hit was on Hwy. 41 when he hit a car that had a flat tire and was parked along the side of the road. It happened around 8 p.m. Saturday, near Hwy. D in the town of Abrams.
Deputies say the driver of an SUV then hit Slattebo's car. Slattebo was pronounced dead at the scene.
Deputies say Slattebo's car was in the traffic lanes, and the lights were off.