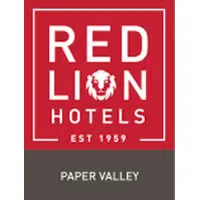 Remodeling work at what's now the Red Lion Hotel Paper Valley in downtown Appleton is ongoing.
The name change took place yesterday, after the owners decided to drop their affiliation with Radisson.
Hotel General Manager Linda Garvey says they plan to start renovating all of the rooms next month. She says all of them will be renovated with a hard-surface floor, new beds, and a 55-inch wall mounted TV.
Garvey says they have new carpeting on the way for the ballrooms and meeting rooms. In the lobby, she says they're also getting new carpeting and furniture.
Some of the upgrades were required because of the Fox Cities Exhibition Center.