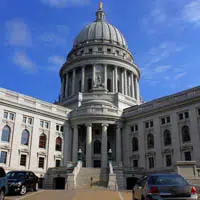 One of the Republican candidates for U.S. Senate could become the front runner this weekend.
The state party's convention is in Milwaukee, and GOP activists are planning to make an endorsement.
State Sen. Leah Vukmir is facing businessman Kevin Nicholson.
Nicholson says he'd bring his experience in the Marines to the Senate. He says he'll be someone who will be pushing, shoving, and finding ways to solve problems.
Vukmir has spent the past 16 years as a state lawmaker, in the Senate and Assembly. She says people know where she stands, and they don't have to question her resolve.
The Republican primary will be on August 14. The winner will take on Democratic Sen. Tammy Baldwin in November.