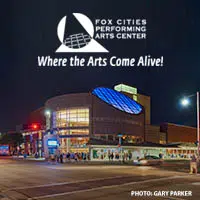 Tonight's opening night for a Broadway musical in downtown Appleton will also feature some artwork by Kaukauna students.
Seventh and eighth graders at River View Middle School's Eagle Academy worked with a local artist on a street art project. They're gathering outside the Fox Cities Performing Arts Center, in Thrivent Financial Plaza, at 4:30 p.m. today, for an unveiling.
Teacher Laura Lindberg says kids learned about the themes that are featured in "RENT" and the art was inspired by them.
Lindberg says they created chalk art, painted flower pots, and decorated one of the doors of the PAC.